Assisted Living You Can Appreciate
Caring for our Rio Rancho seniors since 2009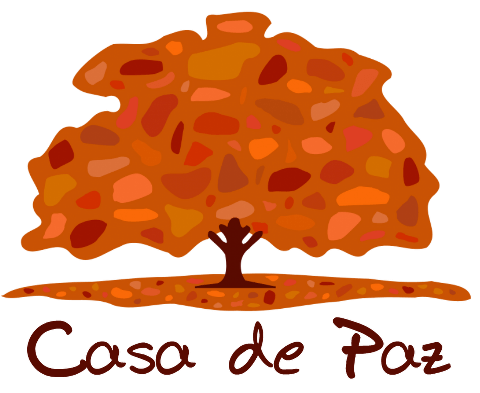 Our Family Caring for Your Family
Casa de Paz in Rio Rancho, NM, offers senior assisted living for your loved ones with all the comforts and amenities of a home-like environment. We have three locations that are all actual residential houses in nice neighborhoods. All of the homes are within walking distance of one another.
Each of our senior care homes in Rio Rancho are secure, giving you peace of mind. We specialize in senior assisted living for those who may suffer from dementia or Alzheimer's. We provide comfort in senior assisted living situations by offering an environment that is more like home for those times when every bit of comfort helps.
Contact us here or call us at (505) 715-9649 for a tour
Three Rio Rancho Assisted Living Residences
Our Senior Assisted Living homes in Rio Rancho are private, secured, specializing in dementia and Alzheimer's care in a comfortable and warm home-like environment. We offer a 1 to 5 staff to resident ratio, in addition to a Chef and an Activities Director. All staff members are fully trained as caregivers and receive additional specialized dementia and Alzheimer's training annually.
We welcome students and from time to time have externship students working with staff as they complete their education. The Administrator and Director are onsite and are very involved with direct assisted living resident care as well as staff supervision. We are able to provide 24-hour assistance with bathing, grooming, and dressing, as well as assist residents at mealtimes and with incontinence care. We provide daily housekeeping, and on-site laundry.
All of our Rio Rancho senior assisted living homes offer home-style living in a clean, comfortable environment that allows our senior residents to live with dignity. We feature relaxing living rooms with recliners and open kitchens that are fully accessible to our residents, as well as landscaped back yards and patios that are enjoyed by all residents and visitors.
Our Chef prepares a weekly menu that is reviewed and approved by a Licensed Dietitian. Food is bought locally each week, and cooked in the home's kitchen. Fresh fruit and snacks are always available. Our homes feature an eat-in kitchen, with a large bar for our senior assisted living residents who use wheelchairs, as well as a table for ambulatory residents. We are able to accommodate all our residents' dietary needs and preferences and will work closely with family and physicians to ensure all residents get the nutrition they need for optimal health.
We are committed to maintaining the strengths and abilities of our assisted living residents here in Rio Rancho by creating activities based on their needs and interests. Some of the activities residents may participate in include music and singing, pet therapy, hairstyling as well as manicures and pedicures, reading and walking clubs, gardening, and baking. Exercise is encouraged if recommended by the residents' personal physicians, and we celebrate birthdays and holidays. Family and friends are always welcomed and quite often come to visit and to share meals and celebrations with their loved ones.
We have a great Nurse (R.N.) on staff, she will work with the administrator, director, and family to complete a full nursing assessment prior to resident move in. She'll work with all staff and family to complete a personalized care plan for the new resident. Our nurse will also follow up with new residents, is available by phone to answer questions, and will make rounds once weekly or more as needed.
We empower our employees to care for and bond with our residents, and we treat them like our family. We all rely on each other, and our employee turnover is very low. This is important for continuity of care, and the residents appreciate the ongoing relationships they have with staff members. It's especially important for our assisted living residents with dementia or Alzheimer's to have familiar faces and voices day after day. Schedule a tour today, we'd love to introduce you to our residents and staff, and show you all that we have to offer! Call 505.715.9649
From Our Assisted Living Blog
Articles for Rio Rancho Seniors